Joy To The World
Join us at one of our five communion services on Christmas Eve as we celebrate our newborn King! Through the scripture, sacrament, and song, we worship and praise Jesus Christ, God with us.
Christmas Eve Services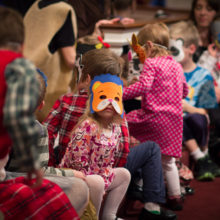 Family Service of Holy Communion
Kids are especially welcome at this family service where can they become a part of the nativity story! We sing songs for all ages, and celebrate Christ's birth!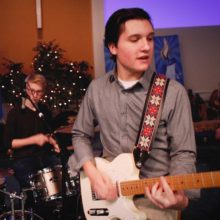 "A New Old-Fashioned Christmas" Praise Service
Hear the old message of Jesus' birth, and sing traditional carols in a new way with a full band at this intimate service in our Family Life Center.
Get Directions
We are conveniently located on the corner of Lititz Pike and Delp Road just north of Lancaster.
Christmas Eve in Photos
Take a look at some photos from services in years past to see what Christmas is like at St. Peter's!
See you at Church!
Be sure to let your friends and family know which service you're attending by RSVPing on our Facebook page.